How it works
Anyone in the 10-counties surrounding Charlotte can submit an idea. It only takes a minute.

Ideas can be submitted thru May 31, 2021.

Entry is limited to residents in the following NC counties: Anson, Cabarrus, Cleveland, Gaston, Iredell, Lincoln, Mecklenburg, Rowan, Stanly and Union.

Employees of participating community colleges in the Southwest region are not

eligible

to participate.

June 11, 2021 the 53 finalists are announced.

Finalist will receive a monetary award and have an opportunity to receive training and coaching to prepare for the next round.

The week of July 19, 2021 the 53 finalists will pitch and top 10 semi-finalists will be selected.


July 26, 2021 the top ten semi-finalists will be announced.

August 12, 2021 virtual Pitch Day - the top ten compete for first, second and third place.
Awards
First place winner

$10,000
Second place winner

$ 5,000
Third place winner

$ 2,500
Top 10 finalists

$ 250
Top 53 finalists

$ 50


Pitch Day - Thursday, August 12
Join the livestreamed event to watch and cheer on the top ten finalists in this year's competition! Who will take the top spot and earn $10,000? Register now to view the finale.


Training Events
Our goal is not only to help you perfect your pitch but to help you learn how to turn your idea into a viable business. As part of this initiative we will have a period for preparation leading up to the round two pitches which will include no cost training and counseling.
Title Sponsor and Host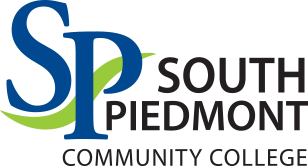 Training and Promotional Partners
Frequently Asked Questions
Rules & Conditions