How it works
Anyone in the 10-counties surrounding Charlotte can submit an idea. It only takes a minute.

Ideas in the form of a 53-second video can be submitted online thru (TBD for 2022 program).

Entry is limited to residents in the following NC counties: Anson, Cabarrus, Cleveland, Gaston, Iredell, Lincoln, Mecklenburg, Rowan, Stanly and Union.

Employees of participating community colleges in the Southwest region are not

eligible

to participate.

The 53 finalists are announced (TBD for 2022 program).

Finalist will receive a monetary award and have an opportunity to receive training and coaching to prepare for the next round.

The 53 finalists pitch (TBD for 2022 program) for a chance to place as a top semi-finalists.


The top ten semi-finalists will be announced (TBD for 2022 program).

The top ten compete for first, second and third place at Virtual Pitch Day.
Awards
First place winner

$10,000
Second place winner

$ 5,000
Third place winner

$ 2,500
Top 10 finalists

$ 250
Top 53 finalists

$ 50


Pitch Day - Thursday, August 12
Join the livestreamed event to watch and cheer on the top ten finalists in this year's competition! Who will take the top spot and earn $10,000? Register now to view the finale.


Training Events
Our goal is not only to help you perfect your pitch but to help you learn how to turn your idea into a viable business. As part of this initiative we will have a period for preparation leading up to the round two pitches which will include no cost training and counseling.
Title Sponsor and Host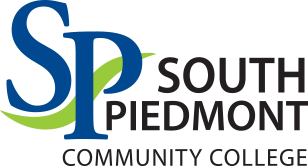 Training and Promotional Partners
Frequently Asked Questions
Rules & Conditions