Haywood Community College Small Business Center

200 Bldg, Room 222

Clyde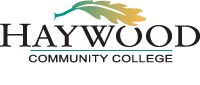 The Small Business Center at Haywood Community College actively serves Haywood County, the "First Certified Entrepreneurial Community in the Nation." http://www.awcec.com/find-a-cec/haywood/ This designation by AdvantageWest means that we are entrepreneurial friendly and have mechanisms in place to help a business to start, to grow and to thrive!
Haywood's Small Business Center link sbc.haywood.edu contains information about our business counseling, free business seminars, a wealth of business books and audio CD's available for loan, the most current Guide for New Business in Haywood County, as well as, Success Stories of those business owners who have used our resources. Again, visit The Small Business Center online as an introduction to how we can guide you through the steps of starting a business, expanding a business, improving efficiency of an existing business, or simply helping you not make a business mistake.
Online Request for Counseling
Events
Tuesday, September 01, 2015 6:00 PM to 9:00 PM
Setting the correct price point to make a profit and compete in your market is often difficult for the novice and seasoned business owner. This workshop will examine pricing methods and help the owner learn how to develop sales forecasts and measure market potential. • Identify strategies used to price products and services • Evaluate different pricing methods for sample businesses • Identify connections between pricing and sales forecasting • Identify financial concepts (overhead costs, cost of goods sold, profit contributed per sale, and breakeven point) • Identify factors involved in developing good financial assumptions • Learn how to calculate the break-even point for a sample business
Speaker: Dean Kanipe
Tuesday, September 08, 2015 6:00 PM to 9:00 PM
No one starts a business to have the life drained out of them, but it happens way too often. Your first year in business is make-or-break time. it can be a time of excitement, confusion and turmoil. Starting off on the right foot can create the foundation for a lasting, profitable business. This is a "soup-to-nuts" seminar with speaker Russ Seagle. It will cover all the important issues you need to consider when starting your business: Choosing a business name and a location Licenses, permits, franchises, and purchasing an existing business Types of risk businesses face and insurance issues, various tax issues Challenges of managing a business and family-owned business issue
Speaker: Russ Seagle
Tuesday, September 15, 2015 9:00 AM to 12:00 PM
Learn the value of a marketing plan including the importance of market analysis in projecting sales. Market research for a sample business will demonstrate the connection between a marketing plan and a cash flow statement. Identify market tools and prepare a marketing plan for a sample business.
Speaker: Tonya Snider
Wednesday, September 16, 2015 11:30 AM to 1:30 PM
Join the Haywood Community College Small Business Center and The Support center to learn more about the resources available to assist start-ups and existing small businesses. In addition to free counseling provided by the Small Business Center, The Support Center offers loan programs for all types of small companies, particularly women, minority, contractors and other underserved businesses in North Carolina. They also offer a "no equity" requirement loan for Veteran and Service-Disabled-Veteran-owned businesses across the state. Event is sponsored by The Support Center. Lunch will be provided.
Speaker: Tonya Snider
Tuesday, September 22, 2015 6:00 PM to 9:00 PM
The old bromide is true: "Failure to plan is planning to fail." While you can never perfectly foretell the future, you can outlay a reasonable plan for how your business will start, operate, attract customers, deal with competitors, and MAKE MONEY. Learn a simple technique for writing an effective business plan. Discover what really needs to be there, what detracts from your message, how to say what's important, and how to use your plan to communicate your business idea to lenders, investors, customers, vendors, and others. Also learn the most effective method for improving your business plan.
Speaker: Russ Seagle
Thursday, September 24, 2015 3:00 PM to 5:00 PM
Looking for financing or simply to open a business banking account? This seminar will provide an introduction to a wealth of Small Business Banking and Lending opportunities to assist you in finding the right fit for your business. Panelist will also share best practices and in insider's view into the world of business banking.
Speaker: Speakers Panel
Wednesday, September 30, 2015 8:30 AM to 10:30 AM
The Small Business Roundtable series will provide small business owners the opportunity to network and learn from one another in an intimate setting. The morning series will feature a topic of the month for discussion, an introduction to the Small Business Center and various avenues to assist with business start-up, growth and expansion.
Find More Events....
Location
185 Freedlander Drive
Clyde, NC 28721