Haywood Community College Small Business Center

200 Bldg, Room 222

Clyde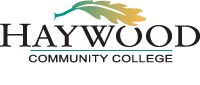 The Small Business Center at Haywood Community College actively serves Haywood County, the "First Certified Entrepreneurial Community in the Nation." http://www.awcec.com/find-a-cec/haywood/ This designation by AdvantageWest means that we are entrepreneurial friendly and have mechanisms in place to help a business to start, to grow and to thrive!
Haywood's Small Business Center link sbc.haywood.edu contains information about our business counseling, free business seminars, a wealth of business books and audio CD's available for loan, the most current Guide for New Business in Haywood County, as well as, Success Stories of those business owners who have used our resources. Again, visit The Small Business Center online as an introduction to how we can guide you through the steps of starting a business, expanding a business, improving efficiency of an existing business, or simply helping you not make a business mistake.
Online Request for Counseling
Events
Start-up Assistance
Monday, January 25, 2016 6:00 PM to 8:00 PM, 1 sessions ending Monday, February 22
The first and last class will be seated. The remaining classes will be online webinars. From Ideation to Business Plan Development, get up and running fast with this certificate program. This pilot series will provide you with the basic knowledge and tools needed to launch your business. Using a hybrid seminar approach, you will have access to live online webinars, discussion forums and activities that will help you develop your business concept and evaluate the feasibility of your idea. Develop marketing strategies to effectively reach customers, learn the secrets to financial analysis, and experience firsthand the power of relationships and networking. In-class sessions will include powerful peer exchanges and instructor feedback that will help you develop a viable business model and a strategy for success.
Speaker: Presenter is Tonya Snider of TenBiz.
Tuesday, February 02, 2016 3:00 PM to 5:00 PM
Change the way you think about traditional business idea development. This seminar will feature an introduction to the Business Model Canvas, a unique method of describing and thinking through the business model of your organization, your competitors, or any other enterprise. Attendees will walk through the introductory ideation phase, the One Page Business Plan, and the Opportunity Discovery Process creating a blueprint for successful innovation and idea development.
Speaker: Katy Gould
Financing
Thursday, February 11, 2016 9:00 AM to 11:00 AM
Financing continues to be a challenge for many small business owners. In this online seminar, the questions covered will range from Who will give me money for my business idea and what do they need from me? How will this business make money and will it be enough to pay back a loan or attract an investor? Get to the heart of business financing in this seminar that answers your questions. Explore the advantages and disadvantages of the different types of funding sources and how to choose the right one for your needs. Discover the keys to financing success.
Speaker: NC Rural Center and The Support Center
Business Accounting and Budget
Tuesday, December 01, 2015 6:00 PM to 9:00 PM
Preparing payroll in any small business can be a daunting task. Whether you have one employee or 20, the federal and state requirements are often the same. However, by using the payroll feature in the QuickBooks desktop product, you can master efficient techniques for setting up employees, creating paychecks, paying taxes, and generating forms and reports quickly and easily. The seminar will start with an introduction to Payroll and Taxes and what it means to 'do payroll.' Participants will learn how to prepare for the payroll process by finding the needed information on the Internal Revenue Service, NCDOR and Employment Security websites, from the details of complying with withholding requirements for taxes to the process for applying for an employer identification number and other state identification numbers. The class will review all aspects of how to set up, maintain, and process payroll for employees in the QuickBooks desktop product.
Speaker: Presenter is Jeffrey Weathers
HP LIFE
On Demand, available until December 31
HP Learning Initiative for Entrepreneurs (HP LIFE) is a global program that offers aspiring entrepreneurs and small business-owners valuable business skills. HP LIFE offers participants a path to realizing their business dreams. The NC Small Business Center Network, in partnership with the National Association for Community College Entrepreneurship (NACCE), is pleased to offer this innovative program to NC entrepreneurs and small business owners free of charge! This program is self-paced, making it possible for more aspiring entrepreneurs to participate. All you have to do is register to start.
Speaker: Various
Location: Online
Find More Events....
Location
185 Freedlander Drive
Clyde, NC 28721