Haywood Community College Small Business Center

144 Industrial Park Drive

Waynesville

Web Site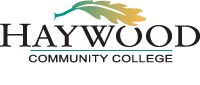 The Small Business Center at Haywood Community College actively serves Haywood County, the "First Certified Entrepreneurial Community in the Nation." http://www.awcec.com/find-a-cec/haywood/
This designation by AdvantageWest means that we are entrepreneurial friendly and have mechanisms in place to help a business to start, to grow and to thrive!
The Haywood Community College Small Business Center is now located in the heart of the community! Located beside the college's Regional High Technology Center off of Industrial Park Drive in Waynesville, the new center location offers endless opportunities to promote small business and economic development in our community.
Haywood's Small Business Center link sbc.haywood.edu contains information about our business counseling, free business seminars, a wealth of business books and audio CD's available for loan, the most current Guide for New Business in Haywood County, as well as, Success Stories of those business owners who have used our resources. Again, visit The Small Business Center online as an introduction to how we can guide you through the steps of starting a business, expanding a business, improving efficiency of an existing business, or simply helping you not make a business mistake.


Thinking about starting a business in Haywood County or growing an existing business? Take advantage of the programs, services and resources provided by the Small Business Center. The NC Community College's Small Business Center Network assists in starting an average of more than 600 businesses each year. Small Business Centers have an economic impact in 90% of all NC Counties each year, helping to create and retain nearly 3,000 jobs annually.
Online Request for Counseling
Events
Thursday, September 01, 2016 3:00 PM to 5:00 PM
Change the way you think about traditional idea development. This seminar will feature an introduction to the Business Model Canvas, a unique method of describing and thinking through the business model of your organization, your competitors, or any other enterprise. Attendees will walk through the introductory ideation phase, the One Page Business Plan, and the Opportunity Discovery Process creating a blueprint for successful innovation and idea development.
Speaker: Katy Gould
Tuesday, September 13, 2016 5:30 PM to 7:30 PM
Which legal structure is best for your business: Sole Proprietorship, Partnership, S-Corporation, LLC? Choosing the right business entity is one of the most important decisions you will make when starting a business. Walk away with a basic understanding of the benefits and disadvantages, and legal and tax implications of each.
Speaker: Chase Wells
Thursday, October 20, 2016 11:00 AM to 1:00 PM
Are you a female small business owner or have an idea for a new business? If so then this luncheon is the perfect opportunity to step away from the office and network with fellow women entrepreneurs! Leave inspired and renewed with the comfort of knowing what resources are available to you and your business. Lunch will be provided.
Speaker: The Western Women's Business Center at The Support Center
Wednesday, October 26, 2016 1:00 PM to 4:00 PM
Topics will include eBay features and policies, registering an account, choosing formats and categories, writing descriptions that sell, setting up an account, listing items for sale, taking payments and shipping, taking and submitting photos, feedback, using PayPal, and shipping tips.
Speaker: Nick Hawks
Wednesday, October 26, 2016 6:00 PM to 9:00 PM
This session is for individuals having knowledge/experience of selling on eBay who want to establish a continual retail presence on eBay. Plus, learn those 'tricks of the trade' that you have to know to become an eBay PowerSeller!
Speaker: Nick Hawks
Start-up Assistance
Thursday, September 08, 2016 5:30 PM to 8:30 PM
Understand the basics of starting a business in this seminar that takes you from idea to opportunity. Learn key strategies for start-up, financing, and marketing, as well as important information about legal issues, licensing, zoning, operations, and more. Realize the importance of a self-assessment and how to evaluate the feasibility of your business idea. Discover the resources available to help you start and successfully operate your business.
Speaker: Russ Seagle
Business Basics
Thursday, September 22, 2016 5:30 PM to 8:30 PM
A business plan can be the most important tool a small business owner has. Learn how to turn your ideas into a solid plan for financing and long-term success. This seminar teaches you the important components of a business plan and helps you lay the foundation for a winning plan. Find out how marketing, operations, and finance are interrelated. Discover how a business plan is used by potential lenders, the dos and don'ts of writing a plan and steps for making the process easy. This seminar is designed for new and established business owners.
Speaker: Russ Seagle
Find More Events....
Location
144 Industrial Park Drive
Waynesville, NC 28786