Haywood Community College Small Business Center

144 Industrial Park Drive

Waynesville

Web Site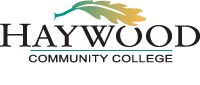 The Small Business Center at Haywood Community College actively serves Haywood County, the "First Certified Entrepreneurial Community in the Nation." http://www.awcec.com/find-a-cec/haywood/
This designation by AdvantageWest means that we are entrepreneurial friendly and have mechanisms in place to help a business to start, to grow and to thrive!
The Haywood Community College Small Business Center is now located in the heart of the community! Located beside the college's Regional High Technology Center off of Industrial Park Drive in Waynesville, the new center location offers endless opportunities to promote small business and economic development in our community.
Haywood's Small Business Center link sbc.haywood.edu contains information about our business counseling, free business seminars, a wealth of business books and audio CD's available for loan, the most current Guide for New Business in Haywood County, as well as, Success Stories of those business owners who have used our resources. Again, visit The Small Business Center online as an introduction to how we can guide you through the steps of starting a business, expanding a business, improving efficiency of an existing business, or simply helping you not make a business mistake.



Thinking about starting a business in Haywood County or growing an existing business? Take advantage of the programs, services and resources provided by the Small Business Center.
The NC Community College's Small Business Center Network assists in starting an average of more than 600 businesses each year. Small Business Centers have an economic impact in 90% of all NC Counties each year, helping to create and retain nearly 3,000 jobs annually.


Introducing HCC SBC OnDemand
The HCC Small Business Center now offers online small business seminars at the touch of your fingertips!
HCC SBC OnDemand provides flexible training opportunities at a time and location that is convenient for you.
Online Request for Counseling
Events
Thursday, January 26, 2017 3:00 PM to 6:00 PM
Is it time to finally get your books in order? Are you tired of not knowing if you are making or losing money throughout the year? Intro to QuickBooks is your introduction to computerized accounting software. This class is the first class of a two part series. During this lesson, we will review the different versions of QuickBooks (PC vs Apple and Desktop vs Online) and determine which version is best for your business. Additionally, we will review how to customize this program for your business based on your specific industry. We will also have hands-on exercises covering the basics of using this popular accounting program. Please bring a thumb drive with you to back up your work. Basic computer knowledge is a prerequisite.
Speaker: Alicia Sisk-Morris
Thursday, February 02, 2017 3:00 PM to 6:00 PM
Are you ready to send invoices, pay bills, and record deposits on a computer? This class is the second in a two-part series which picks up where Intro to QuickBooks concluded. We will spend our entire class with hands-on activities exploring further skill basics for using this popular accounting program. The class will include reviewing the year-end bookkeeping checklist and so much more. Please bring a thumb drive to back up your work. Basic computer knowledge is a prerequisite. If you missed Intro to QuickBooks, you are welcome to join us for QuickBooks 2.
Speaker: Alicia Sisk-Morris
Wednesday, February 22, 2017 11:00 AM to 1:00 PM
Are you a female small business owner or have an idea for a new business? If so, this luncheon is the perfect opportunity to step away from the office and network with fellow women entrepreneurs! Leave inspired and renewed with the comfort of knowing what resources are available to you and your business. Lunch will be provided.
Speaker: The Western Women's Business Center at The Support Center
Start-up Assistance
Tuesday, February 07, 2017 5:30 PM to 8:30 PM
Understand the basics of starting a business in this seminar that takes you from idea to opportunity. Learn key strategies for start-up, financing, and marketing, as well as important information about legal issues, licensing, zoning, operations, and more. Realize the importance of a self-assessment and how to evaluate the feasibility of your business idea. Discover the resources available to help you start and successfully operate your business.
Speaker: Russ Seagle
Business Basics
Tuesday, January 24, 2017 3:00 PM to 5:00 PM
Change the way you think about traditional business idea development. This seminar will feature an introduction to the Business Model Canvas, a unique method of describing and thinking through the business model of your organization, your competitors, or any other enterprise. Attendees will walk through the introductory ideation phase, the One Page Business Plan, and the Opportunity Discovery Process creating a blueprint for successful innovation and idea development.
Speaker: Katy Gould
Monday, February 13, 2017 6:00 PM to 9:00 PM
Setting the correct price point to make a profit and compete in your market is often difficult for the novice and seasoned business owner. This workshop will examine pricing methods and help the owner learn how to develop sales forecasts and measure market potential. This seminar will cover how to: identify strategies used to price products and services; evaluate different pricing methods for sample businesses; identify connections between pricing and sales forecasting; identify financial concepts (overhead costs, costs of goods sold, profit contributed per sale, and breakeven point); identify factors involved in developing good financial assumptions; and learn how to calculate the break-even point for a sample business.
Speaker: Dean Kanipe
Tuesday, February 21, 2017 5:30 PM to 8:30 PM
A business plan can be the most important tool a small business owner has. Learn how to turn your ideas into a solid plan for financing and long-term success. This seminar teaches you the important components of a business plan and helps you lay the foundation for a winning plan. Find out how marketing, operations, and finance are interrelated. Discover how a business plan is used by potential lenders, the dos and don'ts of writing a plan and steps for making the process easy. This seminar is designed for new and established business owners.
Speaker: Russ Seagle
Find More Events....
Location
144 Industrial Park Drive
Waynesville, NC 28786