Haywood Community College Small Business Center

144 Industrial Park Drive

Waynesville

Web Site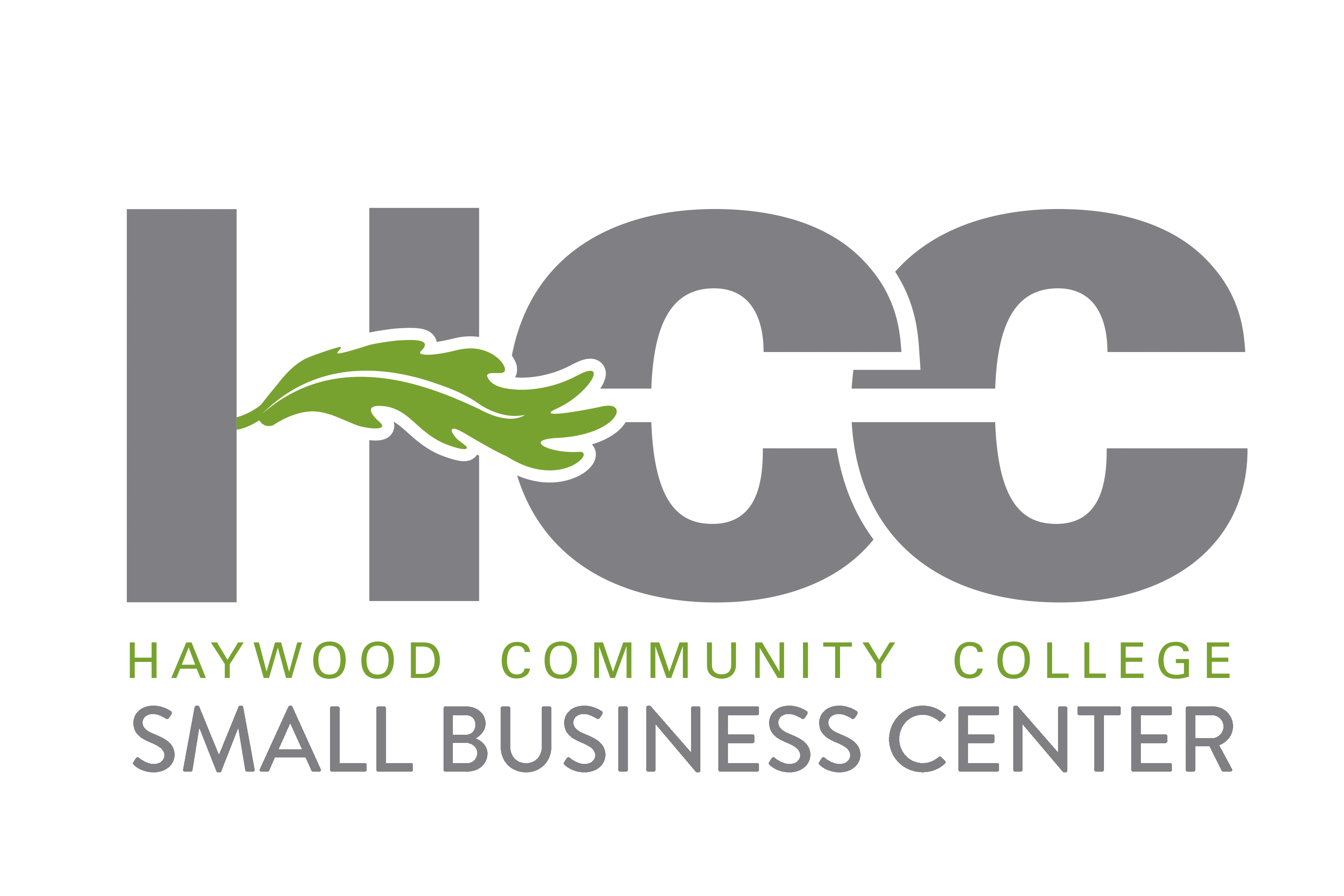 The Small Business Center at Haywood Community College actively serves Haywood County, the "First Certified Entrepreneurial Community in the Nation." http://www.awcec.com/find-a-cec/haywood/
This designation by AdvantageWest means that we are entrepreneurial friendly and have mechanisms in place to help a business to start, to grow and to thrive!
The Haywood Community College Small Business Center is now located in the heart of the community! Located beside the college's Regional High Technology Center off of Industrial Park Drive in Waynesville, the new center location offers endless opportunities to promote small business and economic development in our community.
Haywood's Small Business Center link sbc.haywood.edu contains information about our business counseling, free business seminars, a wealth of business books and audio CD's available for loan, the most current Guide for New Business in Haywood County, as well as, Success Stories of those business owners who have used our resources. Again, visit The Small Business Center online as an introduction to how we can guide you through the steps of starting a business, expanding a business, improving efficiency of an existing business, or simply helping you not make a business mistake.



Thinking about starting a business in Haywood County or growing an existing business? Take advantage of the programs, services and resources provided by the Small Business Center.
The NC Community College's Small Business Center Network assists in starting an average of more than 600 businesses each year. Small Business Centers have an economic impact in 90% of all NC Counties each year, helping to create and retain nearly 3,000 jobs annually.


The HCC Small Business Center now offers online small business seminars at the touch of your fingertips!
HCC SBC OnDemand provides flexible training opportunities at a time and location that is convenient for you.
Online Request for Counseling
Events
On Demand, available until December 31
Take command of a bookstore and coffee bar and see how money moves in and out of a business learning the fundamentals of accounting at the same time. This course provides an in-depth look at each of the primary accounting transactions used in a business demonstrating how "the language of business" works. Without using any accounting jargon to begin with, the course demonstrates how to keep score in a business through a simple scorecard approach. When you are finished, you are shown that each of your scorecards represents one of the three primary financial statements used in managing a business.
On Demand, available until December 31
Learn about the tax benefits available to you and how best to avoid common mistakes small business owners may make. IRS representatives will also be available for a question and answer session directly after the presentation.
Speaker: IRS
On Demand, available until September 14
Tax issues for self-employed persons, including reporting profit or loss, self-employment tax and completing Schedule C or C-EZ.
Speaker: IRS
On Demand, available until December 31
This course details the exact set of steps necessary in preparing a comprehensive loan package request. Each of the forms and requirements are explained and included. From initial readiness tests to help with advanced topics such as U.S. Small Business Administration loans, this course lays it on the line concerning what a lender is really looking for and how they evaluate loan requests. Simply understanding the way a lender thinks can more than double your effectiveness in raising money for your business.
Speaker: Small Biz U
On Demand, available until December 31
Learn about low-cost retirement plans; low-maintenance alternatives to traditional 401(k)s; points to consider in choosing a plan for your business; and resources for setting up and operating your plan, and avoiding plan mistakes.
Speaker: IRS
On Demand, available until December 31
A comprehensive ten-part course on the tactics of how money is really raised for small business formation. The course examines the sources of available capital and an overview concerning the difference between debt and equity. The course walks you through the maze of financial terms and tactics necessary to successfully identify and secure money for a new business venture.
On Demand, available until December 31
The presentation will provide helpful information that assists employers in meeting their employment tax responsibilities. The prominent employment tax topics being covered are based on comments often receive from the public. Those issues are: Worker Classification, Voluntary Classification Settlement Program, Fringe Benefits, Officer Compensation, and Back-up Withholding & Information Return Penalties.
Speaker: IRS
Find More Events....
Location
144 Industrial Park Drive
Waynesville, NC 28786