Haywood Community College Small Business Center

200 Bldg, Room 222

Clyde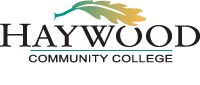 The Small Business Center at Haywood Community College actively serves Haywood County, the "First Certified Entrepreneurial Community in the Nation." http://www.awcec.com/find-a-cec/haywood/ This designation by AdvantageWest means that we are entrepreneurial friendly and have mechanisms in place to help a business to start, to grow and to thrive!
Haywood's Small Business Center link sbc.haywood.edu contains information about our business counseling, free business seminars, a wealth of business books and audio CD's available for loan, the most current Guide for New Business in Haywood County, as well as, Success Stories of those business owners who have used our resources. Again, visit The Small Business Center online as an introduction to how we can guide you through the steps of starting a business, expanding a business, improving efficiency of an existing business, or simply helping you not make a business mistake.
Online Request for Counseling
Events
Thursday, June 02, 2016 9:00 AM to 11:00 AM
Thursday, June 02, 2016 11:00 AM to 1:00 PM
Are you a female small business owner or have an idea for a new business? If so then this luncheon is the perfect opportunity to step away from the office and network with fellow women entrepreneurs! Leave inspired and renewed with the comfort of knowing what resources are available to you and your business. Lunch will be provided. Event is co-sponsored by The Western Women's Business Center at The Support Center.
Thursday, June 09, 2016 10:00 AM to 12:00 PM
Managing a Business
Tuesday, August 16, 2016 6:00 PM to 8:30 PM
This class covers some of the basic steps to starting and running your own business, including topics such as legal entity formation and identifying your business model. Esta clase se trata de los pasos iniciales de empezar y administrar su propio negocio, se incluye temas tal como entidades legales y describir su modelo de negocio.
Speaker: Tonya Snider
Business Accounting and Budget
Tuesday, August 23, 2016 6:00 PM to 8:30 PM
En esta clase hablamos de los basicos de llevar la contabilidad en un negocio, miraremos maneras de mantenar sus libros y entender los estados financieros. In this class, we cover some of the basics of small business accounting and financial management. We will discuss topics such as bookkeeping options and understanding financial statements.
Speaker: Tonya Snider
Marketing and Sales
Thursday, June 23, 2016 1:00 PM to 4:00 PM
Etsy is a rapidly growing online marketplace for selling handmade goods, vintage items, and craft supplies. With more than 30 million members, there's no better place to launch your own creative business. In fact, sellers took home over 860 million in sales in 2012 alone. Attend this class to learn how to sell your art work, jewelry, and vintage items in this easy, fast-paced class. See just how easy it is to Grow Your Brand with a wealth of new customers and promotional tools. Learn how to register and start selling on Etsy. Share the story of your craft in your profile, item photos, and shop banner. Escape the 9-5 grind and focus on your passion. You will be guided through planning the basics of your business strategy and given an in-depth look at Etsy's tools to help you succeed online.
Speaker: Nick Hawks
Thursday, June 23, 2016 6:00 PM to 9:00 PM
Topics will include eBay features and policies, registering an account, choosing formats and categories, writing descriptions that sell, setting up an account, listing items for sale, taking payments and shipping, taking and submitting photos, feedback, using PayPal, and shipping tips. Speaker is Nick Hawks
Speaker: Nick Hawks
Find More Events....
Location
185 Freedlander Drive
Clyde, NC 28721