Haywood Community College Small Business Center

200 Bldg, Room 222

Clyde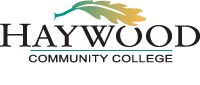 The Small Business Center at Haywood Community College actively serves Haywood County, the "First Certified Entrepreneurial Community in the Nation." http://www.awcec.com/find-a-cec/haywood/ This designation by AdvantageWest means that we are entrepreneurial friendly and have mechanisms in place to help a business to start, to grow and to thrive!
Haywood's Small Business Center link sbc.haywood.edu contains information about our business counseling, free business seminars, a wealth of business books and audio CD's available for loan, the most current Guide for New Business in Haywood County, as well as, Success Stories of those business owners who have used our resources. Again, visit The Small Business Center online as an introduction to how we can guide you through the steps of starting a business, expanding a business, improving efficiency of an existing business, or simply helping you not make a business mistake.
Online Request for Counseling
Events
Tuesday, June 02, 2015 9:00 AM to 12:00 PM
Take the fear out of financial accounting by maximizing efficiency and financial control of accounting tasks with one of the most popular accounting applications for small businesses. Start with the basics of bookkeeping and launch into advanced financial management systems.
Speaker: Tonya Snider
Wednesday, June 24, 2015 8:30 AM to 10:00 AM
Join the Small Business Center and Jennifer Grantham of Manic Social Media for a roundtable discussion on Constant Contact for the Small Business Owner. Constant Contact is rapidly becoming a top platform for email, social media, web and mobile marketing. The easy to use toolkit allows you to bring all of your marketing together in one convenient location. Never miss an opportunity to find new customers and engage the ones you have. The Small Business Roundtable series will provide small business owners the opportunity to network and learn from one another in an intimate setting. The morning series will feature a topic of the month for discussion, an introduction to the Small Business Center and various avenues to assist with business start-up, growth and expansion.
Speaker: Jennifer Grantham, Manic Social Media
Start-up Assistance
Monday, June 22, 2015 6:00 PM to 9:00 PM
Setting the correct price point to make a profit and compete in your market is often difficult for the novice and seasoned business owner. This workshop will examine pricing methods and help the owner learn how to develop sales forecasts and measure market potential. Participants will learn to: identify strategies used to price products and services; evaluate different pricing methods for sample businesses; identify connections between pricing and sales forecasting; identify financial concepts (overhead costs, cost of goods sold, profit contributed per sale, and breakeven point); identify factors involved in developing good financial assumptions; and calculate the break-even point for a sample business.
Speaker: Dean Kanipe
Managing a Business
Monday, June 08, 2015 9:00 AM to 12:00 PM
How much time do you spend in your business doing things that don't contribute to your success? Effectively managing your time can produce results you never thought were possible before. This seminar will give you tools to prioritize, set goals, manage interruptions and use time blocking and to-do lists to avoid procrastination and get the most out of your day.
Speaker: Tonya Snider
Customer Relations
Tuesday, June 09, 2015 6:00 PM to 9:00 PM
Build your customer base through the creation of a strong marketing plan. During this three hour seminar you will gather Industry and Market data; Learn methods and tools to assist you as you analyze industry, market and economic trends/characteristics; and Uncover your competition and their competitive advantage. Attendees will: Explore marketplace viability and pinpoint potential competitors Describe target market and distribution channels Develop core marketing message and corresponding strategy
Speaker: Tonya Snider
Marketing and Sales
Monday, June 01, 2015 9:00 AM to 12:00 PM
Learn the value of a marketing plan including the importance of market analysis in projecting sales. Market research for a sample business will demonstrate the connection between a marketing plan and a cash flow statement. Identify market tools and prepare a marketing plan for a sample business.
Speaker: Tonya Snider
HP LIFE
On Demand, available until June 30
HP Learning Initiative for Entrepreneurs (HP LIFE) is a global program that offers aspiring entrepreneurs and small business-owners valuable business skills. HP LIFE offers participants a path to realizing their business dreams. The NC Small Business Center Network, in partnership with the National Association for Community College Entrepreneurship (NACCE), is pleased to offer this innovative program to NC entrepreneurs and small business owners free of charge! This program is self-paced, making it possible for more aspiring entrepreneurs to participate. All you have to do is register to start.
Speaker: Various
Location: Online
Find More Events....
Location
185 Freedlander Drive
Clyde, NC 28721