Haywood Community College Small Business Center

200 Bldg, Room 222

Clyde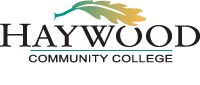 The Small Business Center at Haywood Community College actively serves Haywood County, the "First Certified Entrepreneurial Community in the Nation." http://www.awcec.com/find-a-cec/haywood/ This designation by AdvantageWest means that we are entrepreneurial friendly and have mechanisms in place to help a business to start, to grow and to thrive!
Haywood's Small Business Center link sbc.haywood.edu contains information about our business counseling, free business seminars, a wealth of business books and audio CD's available for loan, the most current Guide for New Business in Haywood County, as well as, Success Stories of those business owners who have used our resources. Again, visit The Small Business Center online as an introduction to how we can guide you through the steps of starting a business, expanding a business, improving efficiency of an existing business, or simply helping you not make a business mistake.
Online Request for Counseling
Events
Thursday, April 09, 2015 6:00 PM to 9:00 PM
Change the way you think about traditional business idea development. This seminar will feature an introduction to the Business Model Canvas, a unique method of describing and thinking through the business model of your organization, your competitors, or any other enterprise. Attendees will walk through the introductory ideation phase, creating a blueprint for successful innovation.
Speaker: Katy M. Gould
Wednesday, April 15, 2015 6:00 PM to 9:00 PM
Master your Elevator Pitch during this session with Chisa Brown of Lady Bizness, Inc. Learn best networking practices and introduce your business to the region.
Speaker: Chisa Pennix – Brown
Thursday, April 16, 2015 8:30 AM to 10:30 AM
The Small Business Roundtable series will provide small business owners the opportunity to network and learn from one another in an intimate setting. The morning series will feature a topic of the month for discussion, an introduction to the Small Business Center and various avenues to assist with business start-up, growth and expansion.
Thursday, April 16, 2015 11:30 AM to 1:30 PM
Nonprofit organizations need to approach marketing differently than your typical for profit organization and there are tools that are available just for nonprofits. This 2 hour workshop will teach you the following: •Why Social Media is NEEDED for your future success? •Using Multiple Marketing Tools to Spread the Word! •Creative Combinations of Social & Traditional Media!
Speaker: Chisa Brown
Thursday, April 23, 2015 6:00 PM to 8:00 PM
Create a blog that actually works for you and your business. During this session you will discuss: - Marketing Goals - Themes for communication - Target Audience and Customer Segment - Editorial Calendars Walk away with a blog that will make your customers fall in love with your business.
Speaker: Tara Swiger
Tuesday, May 05, 2015 10:00 AM to 12:00 PM
The North Carolina Rural Economic Development Center will offer a free seminar , that will assist small business owners and prospective entrepreneurs with resources available for small businesses, including the programs and services provided by the Rural Center. Learn how to best access services as you start, grow and manage your business.
Speaker: North Carolina Rural Economic Development Center
Tuesday, May 19, 2015 6:00 PM to 9:00 PM
Facebook, twitter and Pinterest aren't just personal… they a great tool for businesses. Take advantage of the wealth of free online marketing tools and watch your business grow. During this workshop you will learn to: • Create a Facebook business page, Twitter account and Pinterest Page • Add information and photos • Learn how to post on your wall and how to share information • Set goals and manage success • Most importantly…How to build a following This workshop will provide a hands on approach to social media, with a computer workstation for each business owner. Bring your tablet/Ipad if you have one.
Find More Events....
Location
185 Freedlander Drive
Clyde, NC 28721