Fast Track to Contracts: Government Contracting Boot Camp Program
Tue 9:00 AM to 12:15 PM
3 sessions ending Thu, Dec 15
Topic: Government Contracting
Applications are open and spots are limited. To be considered APPLY NOW!
Fast Track to Contracts is a fast paced 3-day hands-on education program that will provide a comprehensive understanding of government certifications and contracting. If you're a small, women-owned or minority business seeking to get in or amp up your government contracting game this program is for you!
Take your knowledge to the next level when it comes to government certifications and contracts by learning:
certification options, the benefits of certification, and the steps to become certified.
the purpose of a capability statement and how to market your business to the government.
how to pitch to land your first or next government contract including components of a successful bid, types of contract awards, and the bidding process.
This program will be interactive and participants will:
complete an application for a small business certification
complete a capability statement questionnaire and begin drafting their capability statement.
receive templates, resources, and contacts at local and state agencies
Program Schedule
Sessions meet online via Webex from 9 am - 12:15 pm on the following dates:
Tuesday, December 13
Wednesday, December 14
Thursday, December 15
Participants applying for the program MUST attend all training sessions. Participants will also have the ability to meet for 1:1 counseling with the facilitator.
Preference will be given to applicants from Union and Anson counties.
Speaker: LaPronda I. Spann, Principal, Lain Consulting, LLC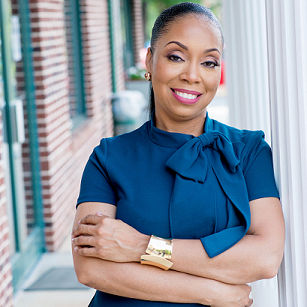 LaPronda is the Principal and Chief Visionary Architect of Lain Consulting LLC, an award winning, certified minority owned-business enterprise and full-service consulting firm specializing in diversity certification support services, supplier growth planning, program development and government contracting. Since 2012, LaPronda has been responsible for the successful procurement of $2.3 million in grants and contracts from public and private foundations, local and state government for local and regional clients as well as Lain Consulting.
Fee: No Cost