Get Your Business on Local Business Search and Maps
Topic: Marketing and Sales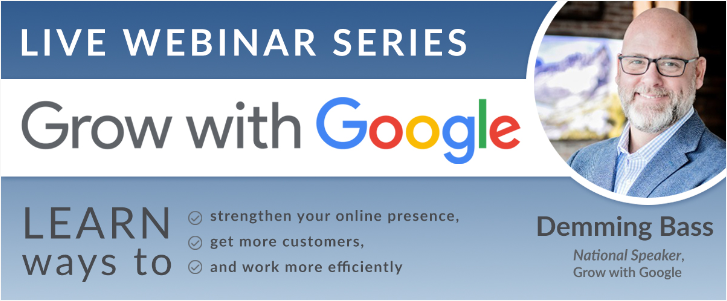 Showing up when customers are searching online is more important than ever. Explore Google Business Profiles, a free tool for local businesses that want to connect with customers on Google Search and Maps. This is a deep dive into Google Business Profiles and the many features and tools you can use to do business directly from the Search page with customers and prospects.
In this webinar you'll learn:
Why an accurate up-to-date Google Business Profile is critical in today's economy
How to sell products and services directly from the search page
How to attract and engage customers and turn them into raving fans
A step-by-step guide to creating and verifying the perfect Google Business profile
SPCC's Small Business Center, SCORE Charlotte, and the Union County Public Library have partnered with the official Grow With Google team to bring this offering to you.
Attention: this is a partner offering there will be a two-part registration process. Step one register with the SBC and step two, after registering click the CONTINUE button and you'll be prompted to register for the Zoom link through our partner, SCORE.
Fee: No Cost