53 Ideas: Understanding the Pitch
You get that opportunity to pitch for seed funding. Now what? Discover what a pitch really is, what it should include and how to adjust it based on your audience. You only have a few precious minutes to engage your listeners to sell your idea. Learn how to frame a clear and concise pitch while using the "power of story" to win the audience over.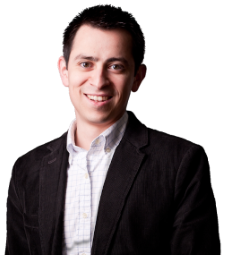 Speaker: Juan Garzon, Executive Director, Pitch Breakfast & Executive Director, Innovate Charlotte
Sponsor: Fifth Third Bank
Training Partners: Southwest Region of the Small Business Center Network with centers located at Cleveland, Central Piedmont, Gaston, Mitchell, Rowan Cabarrus, South Piedmont and Stanly Community Colleges.
Fee: No Cost