Rowan-Cabarrus Community College Small Business Center
RCCC Building @ NC Research Campus
Kannapolis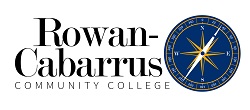 Welcome to the Small Business Center at Rowan-Cabarrus Community College (SBC). If you have a small business in Concord, Kannapolis, Salisbury or any point near or if you want to start a business in our exciting, growing region, turn to us as your primary resource for assistance, information, education, counseling, networking, and more!
Scroll down to register for upcoming free small business seminars.
Complete an online request for counseling through the link below and let us help you move your business to the next level!

For more information, please contact:
Barbara Hall, Director
Rowan-Cabarrus Small Business Center
barbara.hall@rccc.edu
704-216-3534
Visit our website at www.rccc.edu/sbc
Online Request for Counseling
Events
Tue 6:00 PM to 8:00 PM
Online
Facilitated by Rowan-Cabarrus Community College Small Business Center
Find More Events....
Location
Rowan-Cabarrus Community College Small Business Center
RCCC Building @ NC Research Campus
399 Biotechnology Lane, Kannapolis, NC 28081