Learn 7 Tricks to Video Marketing
What is For ME Networking?
We strive to empower minority-owned businesses in Carteret County to connect with each other, grow with each other, and mentor each other. We want to ensure that there is a future where minority-owned businesses can see themselves represented.
For ME Networking will focus on working with existing minority-owned businesses and professionals to assist up-and-coming minority entrepreneurs. This assistance will be through support, collaboration, and mentoring.
This month's meeting topic - Afraid of the Camera? Learn 7 Types of Videos You Can Use to Market Your Business.
Did you know that you can create powerful videos to promote your business online without showing your face on camera?
In this meeting, we will learn about the seven different types of videos they can use to market or brand their businesses and the best platforms to use. Next, we will cover how business owners can create quality, inexpensive videos regardless of their skill level. Lastly, we will share a few strategies on how to overcome being camera shy.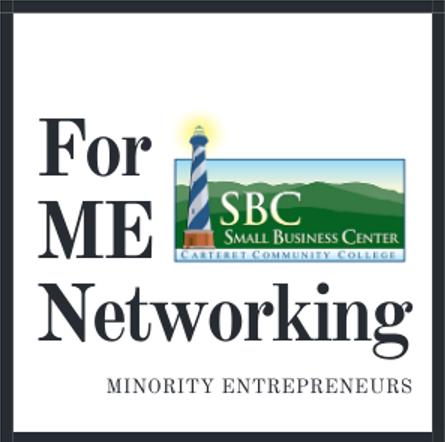 For ME Networking meets the first Wednesday of each month 6:15pm - 7:30pm.
Speaker(s): C. Renae Simon, Step by Step Business Solutions
This meeting will take place in person in the Bryant Student Center. We will stream this meeting live. Please call 252-222-6123 to obtain the Zoom link if you're unable to join in person.
Fee: No Cost