For ME Networking Group: How to Build Good Credit for You and Your Business
What is For ME Networking?
We strive to empower minority-owned businesses in Carteret County to connect with each other, grow with each other, and mentor each other. We want to ensure that there is a future where minority-owned businesses can see themselves represented.
For ME Networking will focus on working with existing minority-owned businesses and professionals to assist up-and-coming minority entrepreneurs. This assistance will be through support, collaboration, and mentoring.
This month's meeting topic is How to Build Good Credit for You and Your Business.
Do you want to build or strengthen your credit history and score?
Having poor or no credit can negatively affect your ability to borrow funds for your business, affect your ability to do business with vendors, and more.
Learn the factors that influence your credit scores and how to take steps to get on the right track.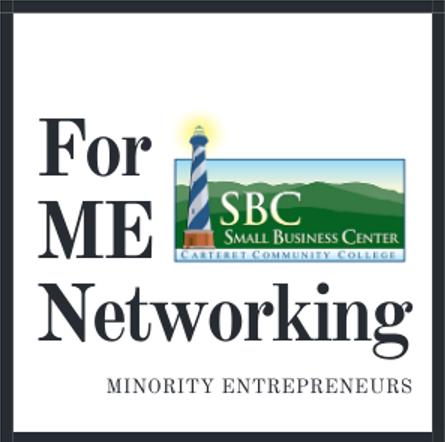 Speaker(s): Wanda Bennett
Fee: No Cost
Already Registered?
Sign in
for more information.