For ME (Minority Entrepreneurs) Networking Meeting
What is the For ME (Minority Entrepreneurs) Networking Group?
This groups serves to empower minority-owned businesses in Carteret County to connect with each other, grow with each other, and mentor each other. We want to ensure that there is a future where minority-owned businesses can see themselves represented.
For ME Networking Group focuses on working with existing minority-owned businesses and professionals to assist up-and-coming minority entrepreneurs. This assistance will be through support, collaboration, and mentoring.
This month's meeting topic will be announced soon.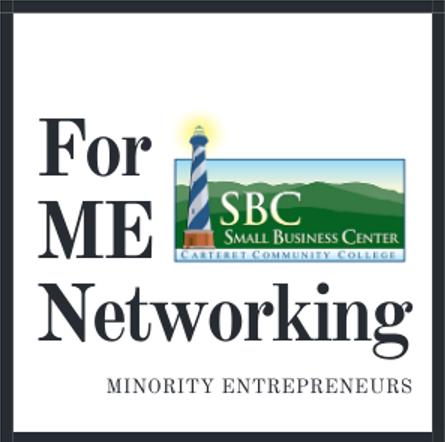 For ME Networking meets the first Wednesday of each month 6:15pm - 7:30pm.
This meeting will take place in person in the Bryant Student Center. We will stream this meeting live. Please call 252-222-6123 to obtain the Zoom link if you're unable to join in person.
Fee: No Cost
Already Registered?
Sign in
for more information.