For ME (Minority Entrepreneurs) Networking Meeting
What is For ME Networking?
We strive to empower minority-owned businesses in Carteret County to connect with each other, grow with each other, and mentor each other. We want to ensure that there is a future where minority-owned businesses can see themselves represented.
For ME Networking will focus on working with existing minority-owned businesses and professionals to assist up-and-coming minority entrepreneurs. This assistance will be through support, collaboration, and mentoring.
This month's meeting topic. How to Achieve Sales with Prospecting and Winning Engagement
Please bring an example of your business whether that is your product, business card, or flyers, etc. Join us to perfect your sales pitch.
Great customer service leads to sales success. Customer want engagement. They want to have a good experience with your company. Engagement with customers directly affects revenue and branding. In this session, you will learn winning behaviors to have meaningful, engaging conversation with customers to provide authentic and successful customer service.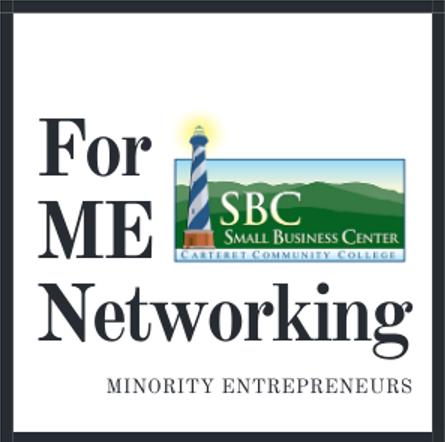 For ME Networking meets the first Wednesday of each month 6:15pm - 7:30pm.
Speaker(s): Joshua Burney
This meeting will take place in person in the Bryant Student Center. We will stream this meeting live. Please call 252-222-6123 to obtain the Zoom link if you're unable to join in person.
Fee: No Cost