For ME (Minority Entrepreneurs) Networking Meeting
What is For ME Networking?
We strive to empower minority-owned businesses in Carteret County to connect with each other, grow with each other, and mentor each other. We want to ensure that there is a future where minority-owned businesses can see themselves represented.
For ME Networking will focus on working with existing minority-owned businesses and professionals to assist up-and-coming minority entrepreneurs. This assistance will be through support, collaboration, and mentoring.
This month's meeting will be the presentation of the seminar, Grant Writing Fundamentals. This seminar is designed to help participants identify potential funding opportunities and discuss the basic skills needed to write practical proposals.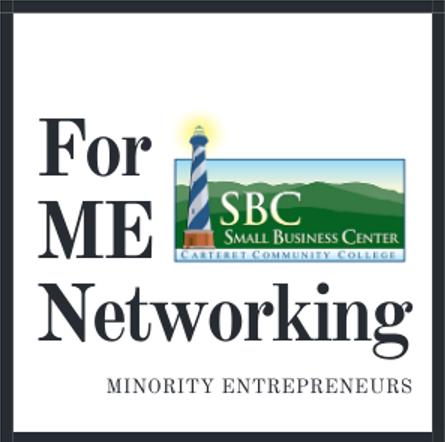 For ME Networking meets the first Wednesday of each month 6:15pm - 7:30pm.
Speaker(s): Simone Gardner
Co-Sponsor(s): Small Business Center
This meeting will take place in person in the Bryant Student Center. We will stream this meeting live. Please call 252-222-6123 to obtain the Zoom link if you're unable to join in person.
Fee: No Cost