Funding Masterclass: Understanding Different Types of Business Loans (online)
Topic: Financing
Aug 3rd. Understanding Different Types of Business Loans:
Provide an in-depth exploration of the various loan options available to small businesses, such as term loans, lines of credit, equipment financing, SBA loans, and more. Explain the specific requirements, benefits, and considerations associated with each type.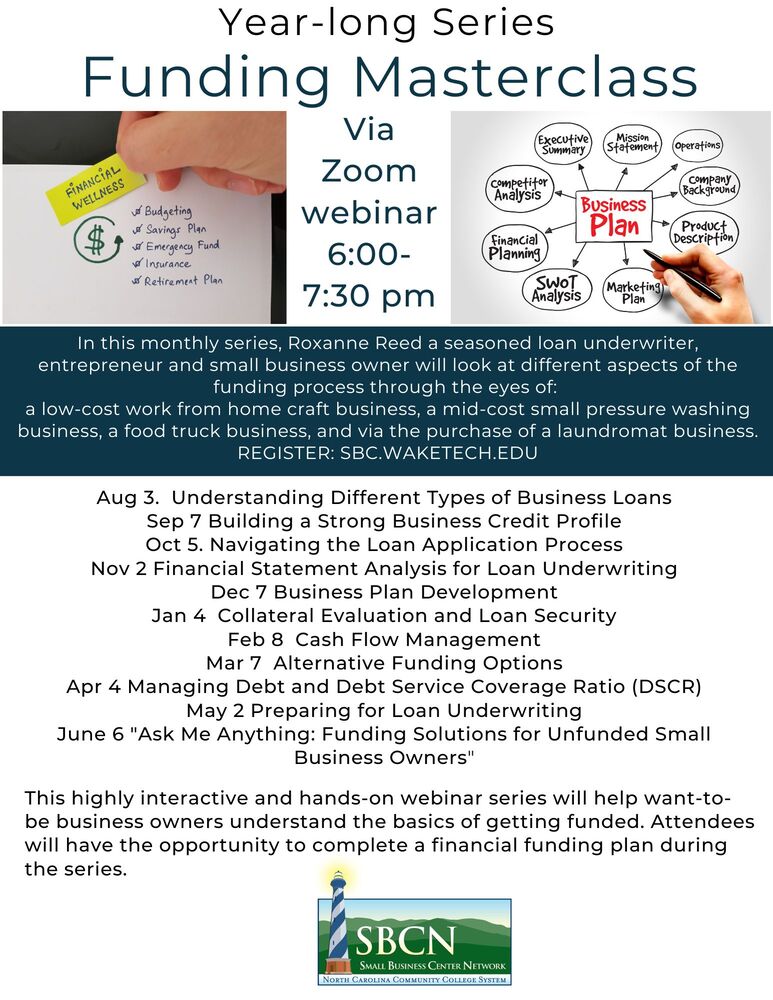 NOTE: For this webinar, there is a two-step registration process. Once you complete your registration with the Small Business Center (SBC), you should receive a confirmation email from centeric@centeric.ncsbc.net that includes a Zoom link for the second part of the registration process. If you do not see the confirmation message in your inbox, please check your junk/spam folder. In order to receive the video conferencing login information and guarantee your spot for the webinar, you must also register via the Zoom platform.
Fee: No Cost