Level Up Business Accelerator Program
Thu 9:15 AM to 12:00 PM
11 sessions ending Thu, Jun 2
Calling all existing business owners. Are you looking to take your business to the next level? The Level Up program is designed to help you develop a growth strategy to lead to increased revenues and job creation through targeted training and coaching. Applications are open. Up to fifteen businesses will be accepted.
Is this Program for You?
Our ideal candidates will meet the below eligibility requirements and are ready to work on their business and not just in their business! This program is for:
Owners and CEOs of small businesses operating in Anson and Union counties Businesses that have been operating for at least 2 years Businesses with one other employee besides the owner Businesses with $150,000+ in annual revenue Those committed to growing their business, actively participating and can adhere to the program attendance policy
Program Schedule:
Sessions meet on Thursday mornings from 9:15 am to noon except for the kickoff session which is one hour in duration. The program will be a hybrid offering with both in-person and online sessions. Online sessions will meet via WebEx. Online sessions dates are those appearing in bold.
February 24 (kickoff session)
March 3, 10, and 24
April 7, 14, and 28
May 5, 12, and 26
June 2
Program Instructor: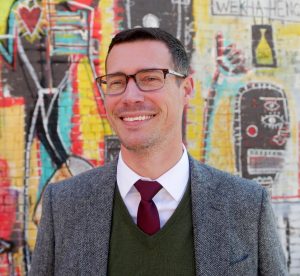 Matt Villmer is a lawyer and the Managing Partner of Weaver, Bennett & Bland, a full-service law firm in Charlotte, North Carolina. Matt's legal practice focuses on new business startup, mergers & acquisitions, intellectual property, and high-conflict business litigation. Over the last 13 years, thousands of business owners have sought Matt's guidance in forming, growing, and selling their businesses.
In addition to the practice of law, Matt loves to help passionate entrepreneurs take their businesses to the next level through education and professional growth. Matt is a regular guest speaker at industry conferences around the U.S., where he teaches others about the use of customer agreements, the importance of having a written contract between co-owners of a business, and other similar topics. Matt also teaches other attorneys throughout the country about advanced litigation techniques and strategies to prevail in high-stakes lawsuits. Matt also teaches the next generation of professionals at various undergraduate and graduate institutions.
Local and national media regularly seek Matt's input on matters of national importance, such as the PPP and EIDL loan programs, class action lawsuits against multi-national businesses committing fraud and environmental harm, and claims against state and local governments for violation of Constitutional rights. Matt is a previous graduate of the SBA's Emerging Leaders program and the Goldman Sachs/Babson College 10,000 Small Businesses program.
Fee: No Cost