2021 Agribusiness Summit - Virtual Conference
Topic: Agribusiness
Join us for our Agribusiness Summit Online!
The 2021 Virtual Agribusiness Summit features new, relevant and exciting topics for current and prospective agribusinesses. The online format will allow you to access the content from the comfort of your own workspace, while expanding the reach to agribusiness across the region.
Register today for these free workshops.
Engage with fellow agribusinesses, entrepreneurs and resource providers, while learning new skills and the power of collaboration along the way. Workshop topics include selling on shopify, funding, marketing, season extension, agritourism, NCDA regulations and more...
When: 9:00am – 3:00pm, December 9th
Where: Online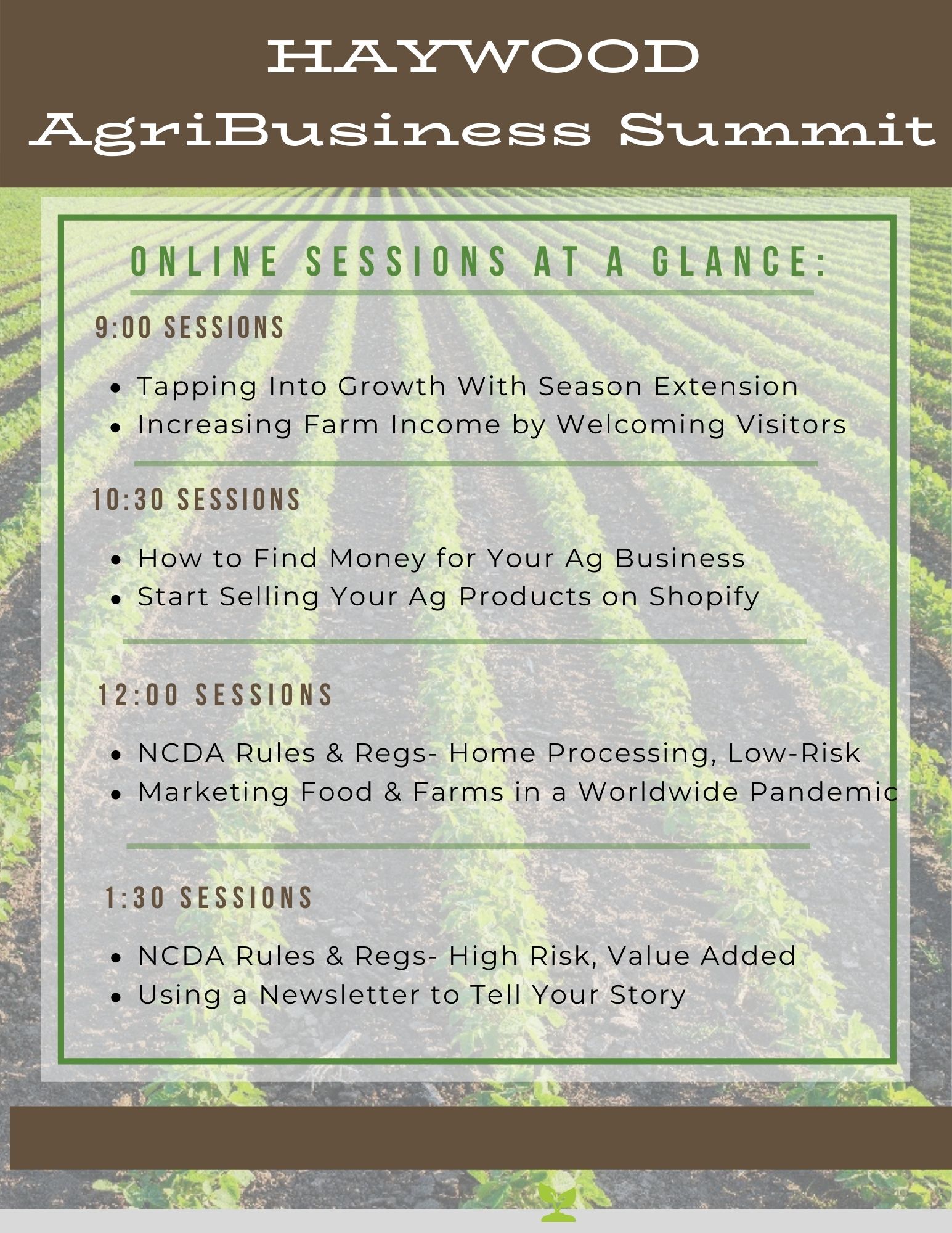 Speaker(s): TenBiz, Inc. Empowering Mountain Food Systems
Fee: No Cost
Already Registered?
Sign in
for more information.