Small Business Center
North Building
Clinton
Web Site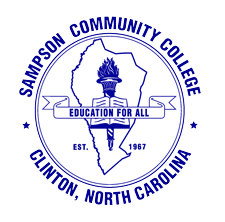 Bart Rice
Small Business Center Director
Sampson Community College
PO Box 318/Hwy 24
Clinton, NC 28329
Small Business Center is located in the East Building on Sampson Community College
brice@sampsoncc.edu
910-900-4025 (Direct Office Line)
910-592-7176 ext. 4004 (Main Campus Phone and Office Extension)
910-592-8048 (fax)

The objective of the Small Business Center Network (SBCN) is to increase the success rate and the number of viable small businesses in North Carolina by providing high quality, readily accessible assistance to prospective and existing small business owners which will lead to job creation and retention. Our Small Business Center is here to assist you by offering one-on-one confidential business counseling plus workshops and seminars on a variety of business topics. We are a community-based provider of education and training, counseling, networking and referrals. All of our services are free! Let our Small Business Center help you develop a plan of action to turn your dreams into a reality!

The Sampson Community College Small Business Center is located in the North Building on the campus of Sampson Community College. The Center's mission is to support the entrepreneur in starting a business and to provide assistance to business owners in being more successful. Seminar trainings, confidential counseling sessions, and general information is offered to the public at no charge! The Small Business Center works with the local Chamber of Commerce, professional organizations and other governmental agencies to provide training at a low or at no cost to the general public. Schedule your appointment for a confidential counseling session by calling 910-592-7176 ext. 2032.


Online Request for Counseling
Events
Business Accounting and Budget
Online
Facilitated by Small Business Center
Find More Events....
Location
Small Business Center
North Building
1801 Sunset Avenue Hwy 24 W, Clinton 28328