College of The Albemarle Small Business Center
John Wood Foreman Center
Elizabeth City
Phone: 252.335.0821 x 2370
Web Site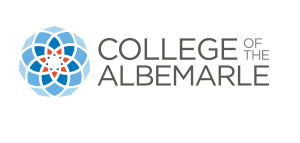 Confidential Business Counseling
COA Small Business Center (SBC) is a state funded organization that is part of the Small Business Center Network. The SBC provides small business owners with information they need for success, including advice on marketing, sales, bookkeeping, and management. We offer, at no cost, the following services:
• Confidential counseling to help you deal with your business needs;
• Training and technical assistance in starting your business;
• Business skill seminars, workshops, and courses;
• Resource and referral services - your one stop entrepreneur's shop; and
• A library with small business publications and literature.
Counseling
Free one-on-one confidential counseling for your small business and startup venture. To schedule an appointment please complete and submit a Request for Counseling Form and the Small Business Center Director or Assistant Director will contact you.


Small Business Resources and Business Plan Assistance
The Small Business Center provides a physical resource center located onsite with access to books, videos, and business planning assistance. Additional resources can be found at the following:
As a comprehensive community college, we offer the business owner opportunities to improve customer service, or the entrepreneur guidance in developing their dream business. We assist those individuals who need to earn a high school credential or its equivalent. We offer career opportunities for individuals who desire to learn a skill or enhance their current knowledge base for job advancement. We provide an excellent academic pathway for individuals who want to eventually transfer to a four-year university. We even provide you the opportunity to take a personal enrichment class - just for fun! Whatever you aspire to achieve, we know that the opportunity of learning changes everything!
And just for fun take a leisurely stroll down our boardwalk that surrounds the beautiful Pasquotank River flowing directly behind our campus location and easily accessible behind the John Wood Foreman center, home of the small business center!
Online Request for Counseling
Events
Tue 12:00 PM to 2:00 PM
Online
Facilitated by College of The Albemarle Small Business Center
Find More Events....
Location
College of The Albemarle Small Business Center
John Wood Foreman Center
1208 N Road Street Elizabeth City, NC 27909