Success Story: Illumiday LLC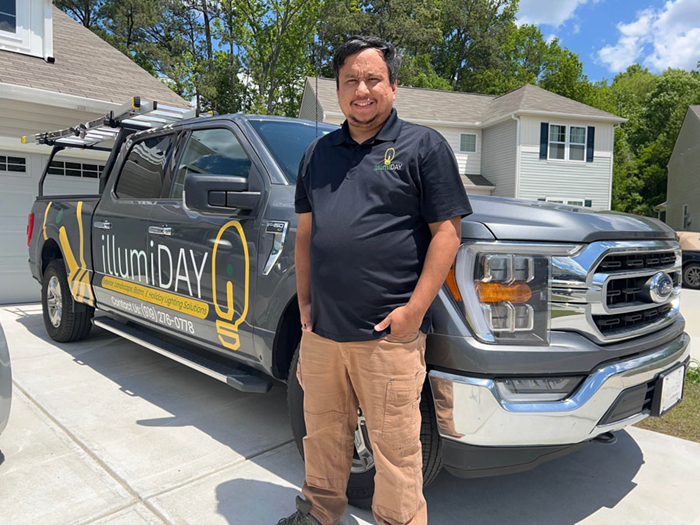 Charles Mayse is co-owner and operator of Illumiday LLC, an exterior lighting small business based in Angier, NC. Illumiday LLC creates lighting solutions for customers including downtowns, neighborhoods, restaurants, and event venues. "Providing valuable information and education about what we offer is a big part of our small business success," according to Mayse, "and that is something we talked a lot with the Small Business Center about as part of our marketing plan.
He appreciates the SBC courses in-person and online and learned how to create a business plan, develop marketing strategies, even how to protect the business's intellectual property. Illumiday is now a member of Angier and Erwin Chambers of Commerce (with more on the way) and proud to be based in Harnett County.
Mayse now provides advisory feedback to the SBC regarding future programming and services. He encourages other small businesses to contact the small business center early in the startup process.
"My Small Business Center counselor and I meet once a month or so. They are so generous sharing their experiences, knowledge and brainstorming. They helped me find ways to approach customers, find new opportunities, and connected me with other local businesses."
Charles Mayse
Co-Owner & Operator, Illumiday LLC