Success Story: Espressate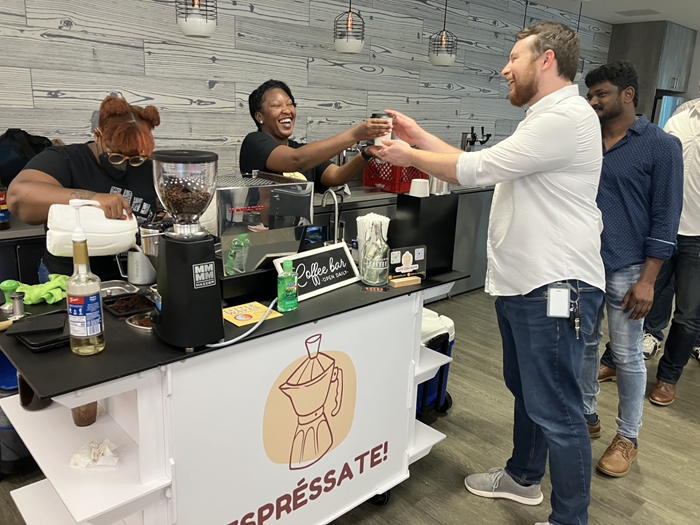 Asia Montana first approached the SBC to help grow and expand her bottled coffee business. As we started working together, Asia revealed that while she was happy trying to develop this business, her true dream was to have her own coffee cart where she could sell fresh coffee to the community. She told me the story of her father, a Cuban-American who valued his morning cafecito and taught Asia that a little cup of coffee can be just what you need when you are feeling overwhelmed by life. After Asia's father passed away, she found comfort and solace in recreating her father's café con leche and sharing it with the world. I was truly touched by her story of channeling her grief into an entrepreneurial endeavor and made sure to let Asia know about all of the support that we here at the SBC could offer her.
We went through a lot of work envisioning what the coffee cart would look like and how to make it profitable, and after months of planning and saving, Asia was finally able to purchase her cart and launch her business. Not only has she launched to great acclaim, but she has already started receiving offers from organizational leaders inquiring if she would be interested in bringing her cart to their offices, and some even offering her a permanent space to operate from in their office building.
Now, over a year after we started working together, Asia has decided to leave her full time job to pursue her coffee business full time. She is excited at the prospect of building something based on her father's legacy and can't wait to see how much she'll be able to grow the business now that she can commit 100% of her time, energy, and focus to making Espressate a success.
"I'm just so happy that I am able to share my love of coffee with the world and can't wait to see where this journey takes me."
Asia Montana
Owner, Espressate