Counselor Bios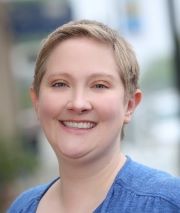 Julie Bee
is the founder of Lead from Anywhere, founder of BeeSmart Social Media, member of the Forbes Women Forum, and graduate of the Goldman Sachs 10,000 Small Business program. Julie started her career as an accountant, but quickly discovered that path was not a good fit for her creativity. She moved on to found BeeSmart Social Media in 2008 where she currently leads a remote and focuses her time on leading her team, marketing strategy, and business development.
Julie has been a finalist for several prestigious business awards, including two Stevie Awards for Women in Business (Best Young Entrepreneur and Best New Company), NAWBO Charlotte's Rising Star award and NAWBO's Business Owner of the Year award.
Julie regularly advocates on behalf of small businesses, and she is also involved with community colleges in the Charlotte area to support and mentor locally owned, minority business owners.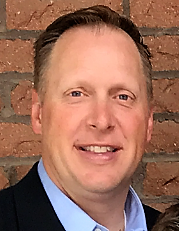 Steve Brooks
has recently completed a 30 year career in financial services inclusive of employment with industry leaders Bank of America, JPMorgan Chase and The Prudential. He has held a variety of roles within Finance, Accounting and Risk Management functions. His experience ranges across most consumer financial products (mortgage, investments and insurance).
Personal development and career planning, most notably in personal financial literacy, have been the foundation of Steve's career success. He has been awarded the Chartered Financial Analyst (CFA), Financial Risk Management (FRM) and Chartered Financial Consultant (ChFC) designations. He is a graduate of Albright College in Reading PA (BS-Finance 1991) and Pace University in New York (MBA-Finance & Banking 1996).
Steve participates on the Boards of the Matthews Athletic & Recreation Association and the Matthews Charter Academy. He enjoys his other involvement in the Boy Scouts of America, Junior Achievement, The First Tee and Hooks-Orr Matthews Post 235 Baseball.
Tom Conroy
has over 30 years of professional experience in engineering, sales and management and has assisted small businesses and aspiring entrepreneurs as an advisor and counselor for more than 15 years. He holds and MBA and engineering degree which provides a unique perspective for the clients he advises.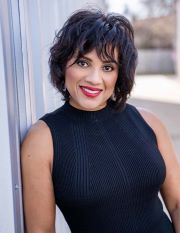 Sherese Duncan is President and CEO of Effició, Incorporated, a strategic development firm, and has served as an advocate of entrepreneurship for over two decades providing entrepreneurial education and training for entrepreneurs, professionals, and business owners around the world. Duncan's expertise extends to research on entrepreneurial cognition and behavior, innovative marketing, economic intelligence, and power relationships; in addition to three other business ventures. Duncan received her Bachelors from Kansas State University, and her MBA from Keller Graduate School, and to further her contribution to intellectual rigor in entrepreneurship, Duncan is currently pursuing her PhD at the Luleå University of Technologyy in Luleå Sweden. Duncan has established herself as one of the leading and most comprehensive small business resources today that can 'mobilize' entrepreneurs to exceed their definition of success. As the visionary leader of Efficio, Inc., Duncan and her companies are all about execution and results. Simply put, her business approach works.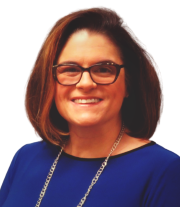 Tara McAlister is a Business Performance Specialist with Insperity. With almost 20 years in Human Resources, and a certification from SHRM, Tara enjoys sharing her passion and energy for helping companies make the most of their greatest assets – their employees. She enjoys using her HR expertise and strategic thinking to help small to mid-size businesses manage their people strategy to help to attract and retain top talent.
A graduate of Elon University, Tara lives in Indian Trail with her family and enjoys working with Claire's Army and Porter Ridge Athletic Booster Club.
LaPronda Spann is the Principal and Chief Visionary Architect of Lain Consulting LLC, an award winning, certified minority owned-business enterprise and full-service consulting firm specializing in diversity certification support services, supplier growth planning, program development and government contracting. Since 2012, LaPronda has been responsible for the successful procurement of $2.3 million in grants and contracts from public and private foundations, local and state government for local and regional clients as well as Lain Consulting.

LaPronda holds a Bachelors of Science degree in Biology from Johnson C. Smith University and a Master of Science in Health Promotion/Disease Prevention from the University of North Carolina Charlotte.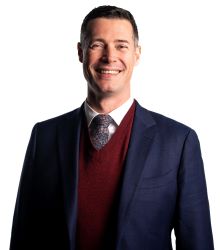 Matt Villmer is a serial entrepreneur and owner of Villmer Caudill, PLLC, a business and litigation law firm in Charlotte. Matt's legal practice focuses on new business startup, mergers & acquisitions, intellectual property protection, and high-conflict business litigation. Over the last 14 years, thousands of business owners have sought Matt's guidance in forming, growing, and selling their businesses.

In addition to the practice of law, Matt loves to help passionate entrepreneurs take their businesses to the next level through education and professional growth. Matt is the instructor for SPCC's Level Up program, where entrepreneurs and business owners seek Matt's guidance on strategic decision-making, exploring growth opportunities, using financial tools for expansion, strengthening products and services, identifying powerful marketing opportunities, and effective management and leadership techniques.
Local and national media regularly seek Matt's input on matters of great importance, such as the PPP and EIDL loan programs, class action lawsuits against multi-national businesses committing fraud and environmental harm, and claims against state and local governments for violation of Constitutional rights. Matt is a previous graduate of the SBA's Emerging Leaders program and the Goldman Sachs/Babson College 10,000 Small Businesses program.
Meet with Union County Library staff to find out about library resources to help start or grow your business. Based on your questions, staff will conduct prior research before the meeting and can use online information databases, library materials, and referrals outside the library.
Library staff will focus on resources you can access with a library card from North Carolina's statewide library cooperative, NC LIVE. Instructions will be shared on how to access databases or attachments of industry reports remotely.
Are you a successful business owner, professional, or subject matter expert with a passion for helping small businesses?
Apply
to become a virtual volunteer counselor.