Applications for this special-two day Fast Track to Contracts program have closed. All spots are filled. If you are interested in a participating in a future cohort of the program please submit a future interest form to ensure you receive notification when program applications reopen.
This fast paced 2-day hands-on education program will provide a comprehensive understanding of government certifications and contracting. If you're a small, women-owned or minority business seeking to get in or amp up your government contracting game this program is for you!
Take your knowledge to the next level when it comes to government certifications and contracts by learning:
Certification options, the benefits of certification, and the steps to become certified.
the purpose of a capability statement and how to market your business to the government.
how to pitch to land your first or next government contract including components of a successful bid, types of contract awards, and the bidding process.
This program will be hands-on and participants will:
complete an application for a small business certification
complete a capability statement questionnaire and begin drafting their capability statement.
receive templates, resources, and contacts at local and state agencies
In addition to the seven-hours of training, students will be able to receive additional guidance and coaching during virtual office hours on Tuesday's May 18 & 25 from 11:30 am - 1:00 pm.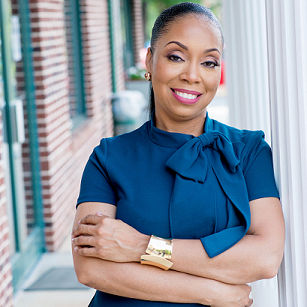 Speaker: LaPronda I. Spann, Principal, Lain Consulting, LLC

LaPronda is the Principal and Chief Visionary Architect of Lain Consulting LLC, an award winning, certified minority owned-business enterprise and full-service consulting firm specializing in diversity certification support services, supplier growth planning, program development and government contracting. Since 2012, LaPronda has been responsible for the successful procurement of $2.3 million in grants and contracts from public and private foundations, local and state government for local and regional clients as well as Lain Consulting.