Show Me (and Manage) the Money! (Online)
Topic: Cash Flow Management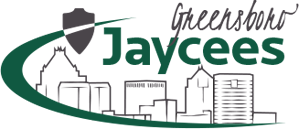 SHOW ME (and Manage) THE MONEY!
Finding and Managing Money for Your Business
Many people are worried about the effects COVID will have on their business budgets. Taking some practical steps to manage your cash (and, maybe, finding more funds) can give you a better handle on your small business finances right now.
In this webinar, you'll learn:
• Where and How to find funds to create your business during these difficult times
• How to find lower interest, business credit cards
• How to handle cash reporting for cash-only businesses
• Easy ways to create the bad B word (Budget)
• The one money mistake you can't make
• What different questions lenders are asking now
There is no better time than now to get a handle on your business finances and create a more solid foundation for your small business. This webinar will show you how to do it.
Speaker(s): Chad Collins & Associates Inc.
Co-Sponsor(s): Greensboro Jaycees
The Small Business Center is proud to partner with the Greensboro Jaycees to offer this important training. We are working to support their mission of Connecting the Greensboro Community and Developing its Young Adults with a focus on local entrepreneurs and business owners.
Fee: No Cost